David Bielander
Switzerland, b. 1968
David Bielander worked as an apprentice goldsmith in Basel and worked for the industrial designer and jewellery maker Georg Spreng before studying under professor Otto Künzli at the Academy of Fine Arts, Munich. In 2006 he became the Artistic Assistant to Professor Daniel Kruger at the Academy of Fine Arts Burg Giebichenstein, Halle, Germany and in 2011, an external consultant to the jewellery department at Gerrit Rietveld Academie in Amsterdam. Bielander takes the familiarity of everyday objects and combines them with a witty abstraction to create truly uncanny pieces of wearable art. He has won numerous awards including the Herbert Hoffmann Prize in 2010, the Francoise van den Bosch Award in 2012 and the Swiss Grand Prix Award in 2017. Bielander's work is held in many public collections including the Fond National des Arts Contemporain, France, the CODA Museum, Apeldoorn, the Neue Sammlung, Munich and the National Gallery of Victoria. Bielander lives and works in Munich where he currently shares a studio with fellow represented artists Yutaka Minegishi and Helen Britton.
"I aim to walk that fine line between making something simple enough that one unavoidably recognizes, that simultaneously requires a fair conscious effort to get beyond the obvious, and at the same time to be abstract enough that it allows a shift to happen, that the piece becomes something altogether new when it unpredictably connects with you."
David Bielander
More work by David Bielander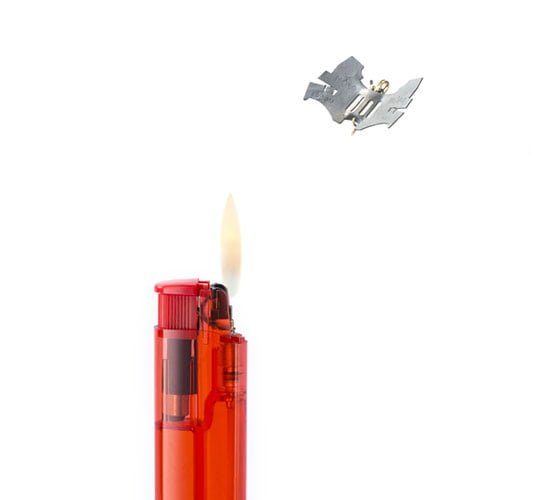 Escapade
David Bielander,
April 1 to 26, 2014
David Bielander returns to Melbourne for a new exhibition, following on from his career-high exhibition, Demiurge at the Museum of Modern Art, Arnhem.
New Edition
April 23 to May 18, 2013
To launch Gallery Funaki's new interior, we're pleased to present New Edition; a curated exhibition that explores the multiple/edition in contemporary jewellery.
Ripsnorter
David Bielander,
October 11 to November 5, 2011
"I aim to walk that fine line between making something simple…and at the same time abstract enough that it allows a shift to happen, that the piece becomes something altogether new when it unpredictably connects with you."